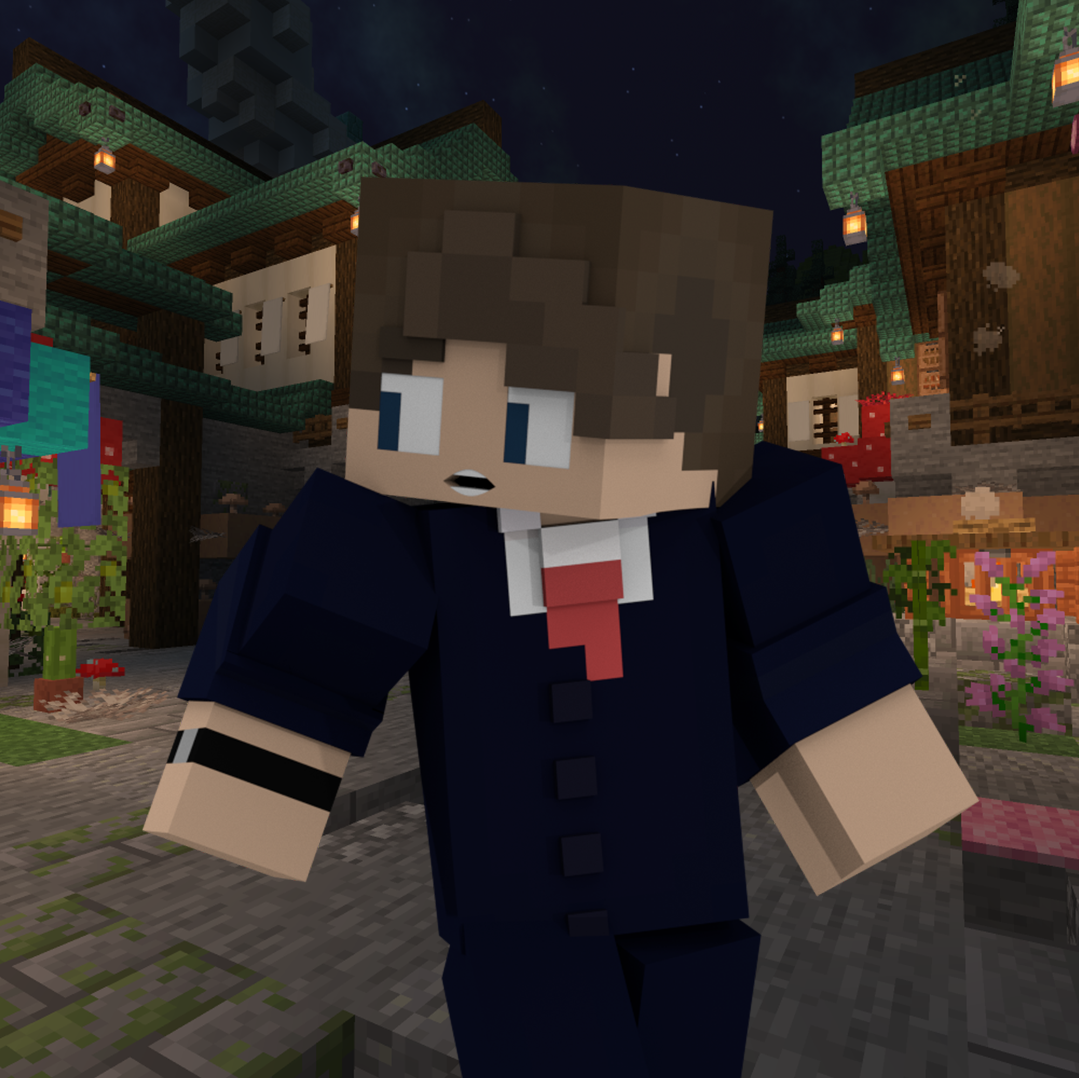 Martin
Libre Galaxy founder, leader, manager, admin, developer and writer.
Hello! I'm a passionate technology enthusiast working to help people become more independent with their technology. I create open source software, use Linux on my desktop and servers, create and manage Minecraft servers, and run Libre Galaxy.
Experience
Libre Galaxy
Libre Galaxy creates, hosts, and advocates for open and ethical technology and information. Read more in the "About" tab.
Libre Galaxy founder, leader, manager, admin, developer and writer.
I do almost everything.
January 2023 - Present
Achievements
- Coded the LibreGalaxy.org website.
- Launched creative Minecraft server network running Velocity and Purpur.
- Programmed Galaxies system for the Minecraft server alpha launch.
- Setup services under Docker and Traefik proxy.
SouthHollow
SouthHollow is a long-standing community-driven Minecraft network that features a custom mini-game called Natural Disasters among other fun game modes.
Leader, Advisor, Infrastructure Manager
I maintain the machine infrastructure and codebase of some plugins while helping all staff members make decisions.
August 2022 - Present
Achievements
- Develops custom open-source software for the server that's availble for anyone to use.
- Moved infrastrucure from one cloud machine to another.
Leader/Owner, Creative Lead, Infrastructure Manager
Developed more extensive knowledge of network security, compliance, and the Spigot and Paper Minecraft APIs.
May 2021 - August 2022
Achievements
- Moved from Bungeecord to Velocity proxy to enhance security.
- Developed custom software for Velocity to enable Bungeecord feature parity and beyond with /glist, /helpop, /discord, etc.
- Adjusted IP tables to block traffic on unused ports.
- Successfully responded to in-game privilege hacker/UUID spoofer and mitigated the exploit.
- Moved to the more performant and customizable Purpur Minecraft software.
- Moved to more performant and open Adoptium JDK for servers to run on.
- Configured player analytics software called PLAN.
- Setup global resource pack system using Phoenix616/ResourcepacksPlugins with GitHub as a CDN.
- Trained new admins about the components of a Purpur-based Minecraft server and Linux basics like SSH and SFTP.
- Created in-game Terms of Service prompt
- Helped re-launch Hide and Seek
- Utilized more secure SSH keys for remote logins.
- Setup fail2ban to prevent password-based attacks; passwords unfortunately needed to stay enabled by vote
- Moved infrastructure to new machine with help of team.
- Entered talks with individuals and companies about potential partnerships.
- Developed various concept servers such as "Creativity City," a plot creative server
Partner
I moved my infrastructure to SouthHollow's and learned about cloud hardware.
June 2020 - May 2021
Achievements
- Dealt with player account sharing situation.
- Launched Vexel Countries beta and official release; a towny-based Minecraft survival server with custom enchantments, world generation, economy, and more.
- Continually implemented support for multiple client versions with ViaVersion and ViaBackwards
- Hosted parkour event with small cash prize.
- Hosted multiple UHC events
- Moved Vexel Games servers to SouthHollow's dedicated Linux infrastructure.
- Learned about SSH and SFTP
- Launched new TNT Run server called Vexel Run. The server featured community-made maps and cosmetic rewards from create keys recieved from winning rounds.
Vexel Games
Owner, Manager, Configurator
I independently created and maintained the server.
April 2020 - June 2020
Achievements
- Launched survival-like game called Colonies, KitPVP, and TNT Run later down the line
- Hosted fun events such as hide and seek in the spawn area. I created a "Skript" to teleport tagged players into the found area.
- Learned basics of reading Spigot timings to understand where lag is coming from.
- Launched Google Sites website to showcase the server, rules, and other resources.
- Configured voting system to reward players for voting for the server on server lists.
- Used Skript to create custom items such as candy that gave potion effects such as speed.
- Collected periodic feedback from community through Google Forms to advise gameplay and event decisions.
- Launched staff application.
- Built Japanese-style spawn called Shizukana Matchi with fellow staff members
- Released Vexel PLUS, a purchaseable rank to help support the server.
- Livestreamed almost daily to engage with community members and to bring new players in.
- Established community rules and adequitely moderated with tools like vanish and the Essentials punishment system.
Merged into SouthHollow on June 1st, 2020
Social
Contact
Minecraft
rextex3000
Minecraft: Java Edition Profile
UUID
Give Head Command (1.13+)
Texture Value

ItsMCB
Minecraft: Java Edition Profile
UUID
Give Head Command (1.13+)
Texture Value